A Father's Day Message 
From Chef Bruno Serato
Happy Father's Day to all the loving fathers, grandfathers, and guardians across Southern California. Where would we be without them? Who would have thrown the baseball with us, scared away the monsters under our bed, and taught us how to tie a tie? Mother's are irreplaceable, but with Father's Day around the corner, it's important to take a minute to appreciate the "big guy" in our lives.
In 2005, I never knew how many children I would adopt and meals I would cook. But, looking back at Caterina's Club, I can't wait for the many more years to come and the many more children I will continue to feed and find homes for. Although I don't have children of my own, I personally believe the children and families we've helped at Caterina's Club are my own.
Caterina's Club was inspired by my mother, Caterina, and now, serves over 5,000 warm nutritional meals to underprivileged children every single night. My mother and I visited a local Boys and Girls Club one day and saw a 7-year-old boy eating a bag of potato chips and learned that the snack was all he had for dinner. My mother instructed me to head back to the restaurant and feed the children pasta. Thus, Caterina's Club was born and feeding 5,005 children daily. More than 2 million meals have been served so far and the need keeps growing. But, that's not all. I felt my "dad duties" were more than just bringing home the bacon.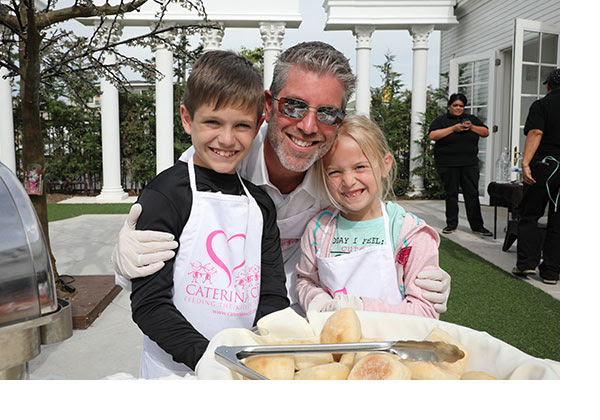 Feeding the Children across California wasn't enough for me. I wanted to help families too. I extended Caterina's Club, to include Welcome Home which helps "motel families" move into permanent housing. While many of the families are working and able to pay the monthly rent for their own apartments, they cannot afford the first, last and security deposit required at the onset. I have already helped hundreds of families escape motel living by finding them apartments of their own and their lives have improved considerably. With 210 families relocated to apartments, I still want to keep giving.
Fathers want their children to grow and I wanted to grow Caterina's Club even bigger with the Hospitality Program. The Hospitality Program seeks to divert high school students from gangs and other bad influences by teaching them about the food, hospitality and service industries. The students receive hands-on experience and even paid internships in these areas so that they can explore careers in the field following graduation and best of all, 187 students have graduated!
The team and I at Caterina's Club will continue to support the families of Southern California with the power of pasta. My contribution to Caterina's Club through Feeding the Children, Welcome Home, and the Hospitality Academy have put me in the best role I could ever be in, a guardian, a father, and a man who puts food on the table.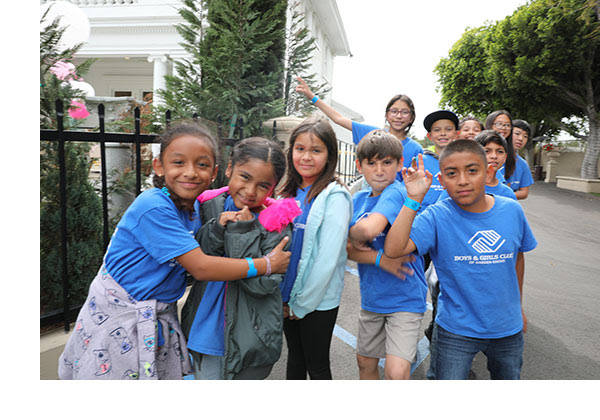 It's an honor to work with children every day and provide a strong paternal role in their life. As fathers, we don't always receive the appreciation we deserve, however, making an impact in our children's lives is enough appreciation and reward itself. I couldn't ask for a greater organization to have created and I am incredibly grateful for the growth I've seen over the past years. Thank you to all the dads out there, and happy father's day from Caterina's Club.


Chef Bruno Serato
Executive Director
Caterina's Club